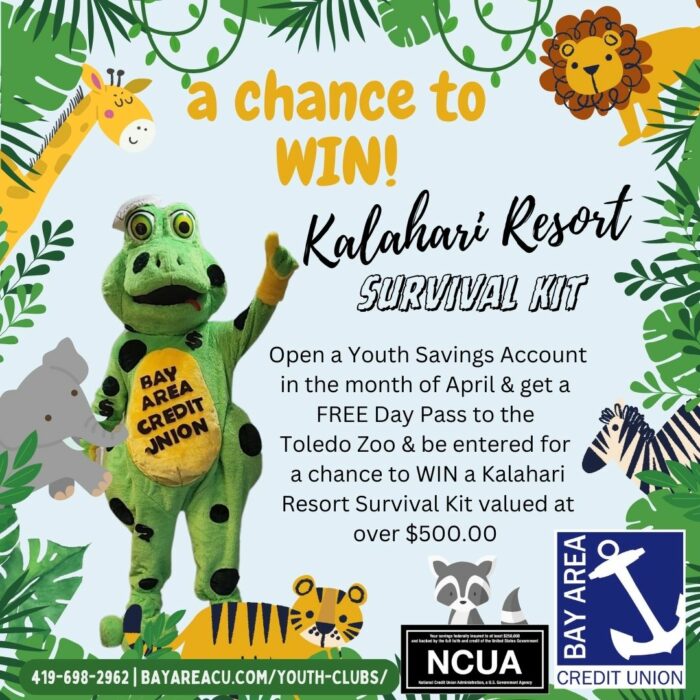 BAY AREA CREDIT UNION WANTS TO HELP YOUR KIDS UNLEASH THE POWER OF SAVING
It's National Credit Union Youth Month and Bay Area Credit Union wants to educate local youth about financial education and help prepare them for their financial futures. Providing financial education follows the credit union philosophy of 'people-helping-people.' The theme for this year's Youth Month is "Unleash the Power of Saving". Together, we're encouraging our youngest community members to learn common financial concepts kids should understand:
Saving
Spending
Charitable giving
Investing
Budgeting
As more Americans seek financial guidance and more credit unions begin to offer services like financial counseling, it's essential to consider initiatives that also educate young members. If parents have trouble managing money, you can imagine that it's going to be even more challenging for them to have conversations about money with their kids. Bay Area Credit Union can serve as an important ally for parents in their mission to teach their kids to be financially responsible. Providing this kind of support and education can help individuals, families and long-term, our community.
Also, during the month of April #CUYouthMonth when you open a youth savings account your child will receive a FREE Day Pass to the Toledo Zoo and automatically entered for a chance to WIN a Kalahari Resort Survival Kit.
Like us on Facebook, Twitter, Instagram, Tik Tok, YouTube and Pinterest. Look for Boomer-Froggy. Get involved by using the hashtag #CUYouthMonth to let us know how your kids are making a difference with their financial education.
Categories: News and Events