aka: THE GRAD SPECIAL
#AwarenessDUCK
Did you find a DUCK in our community? Congratulations GRADUATE, you found an #AwarenessDuck! That DUCK wants you to call or come in and ask about the GRAD SPECIAL!!!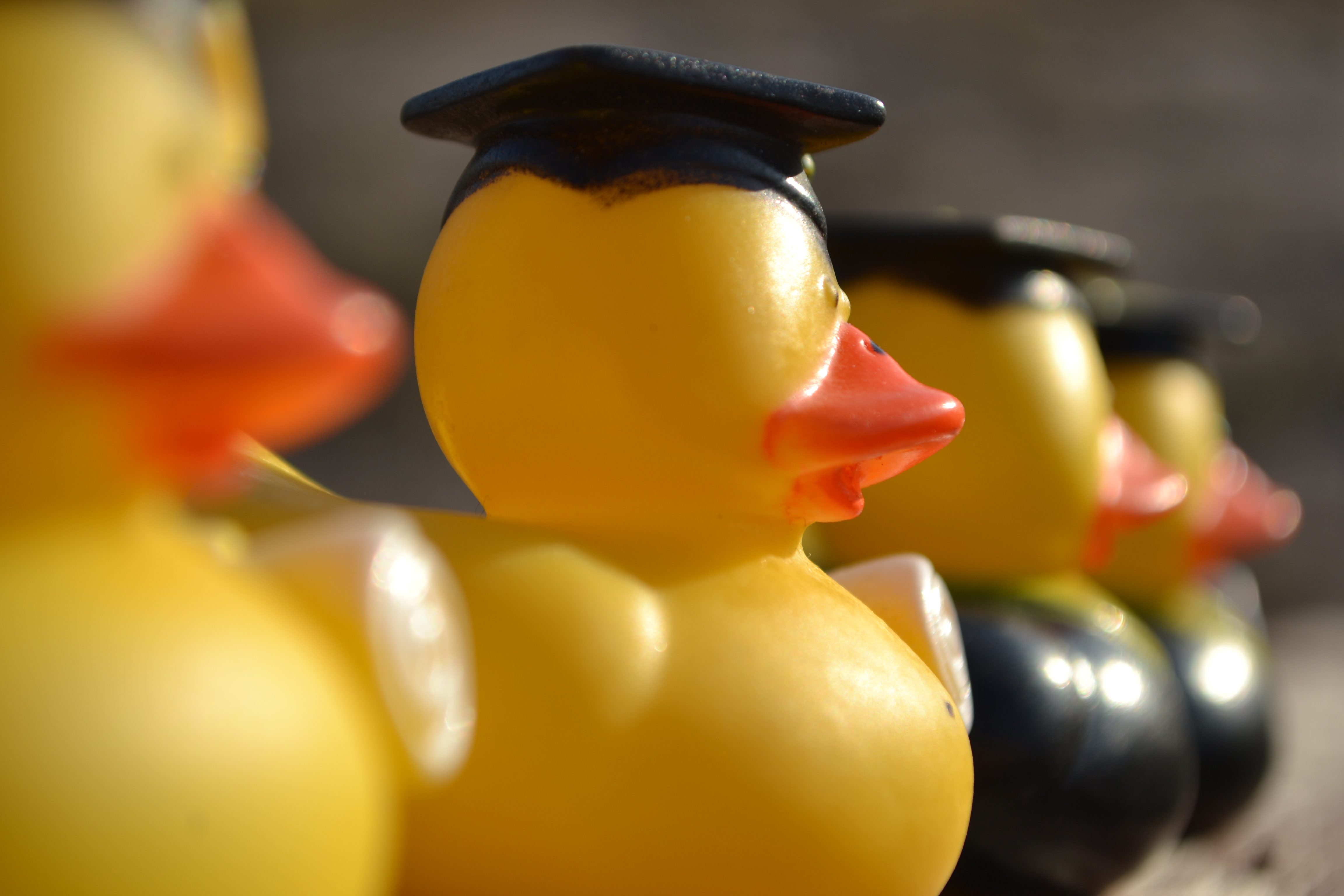 GET YOUR DUCKS IN A ROW!
Before you head out in the world stop in and see us…we can help
you with all your financial needs AND…we've got $100.00* for you!
Follow these 3 EASY STEPS:
Open a Bay Area CU checking
Enroll in E-statements
Apply for a VISA credit card
DON'T FORGET TO ASK HOW TO GET AN EXTRA $25.00**
*The $100 for the GRAD SPECIAL will be deposited to members Bay Area CU saving account once qualified and will be taxable income (1099). Early closing fee will apply. Other fees may apply. VISA ELIGIBILITY: A valid driver's license, current pay stub & 2 personal references. VISA credit card approval is based on credit score. One time use only per ss#. **Members who have been approved for the GRAD SPECIAL and are awaiting their $100.00 payment will be given an additional $25.00 if they agree to receive the whole payment ($125.00) via P2P Person to Person through their Bay Area Credit Union mobile app. HURRY THIS ENDS 8/31/2019.