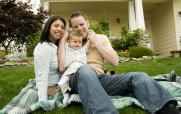 If you are looking for a risk-free, fixed rate investment, Bay Area Credit Union offers competitive dividends and flexible terms of 6 months to 60 months on our Certificates.
Open one with a minimum deposit of $1,000 and start saving toward the future, today!
Competitive rates
Greater earnings than regular savings
Fixed rates guaranteed for length of term
Terms from 6 to 60 months
Dividends can be withdrawn or added to the certificate
Free mobile banking
Free eStatements
$1,000 minimum deposit to open
Regardless which type of IRA account you select, an IRA Share Certificate is an attractive investment option. Terms range from 6 months to 60 months.
Competitive rates
Greater earnings than regular savings
Fixed rates guaranteed for length of term
Terms from 6 to 60 months
Dividends can be withdrawn or added to the certificate
Free mobile banking
Free eStatements
$1,000 minimum deposit to open