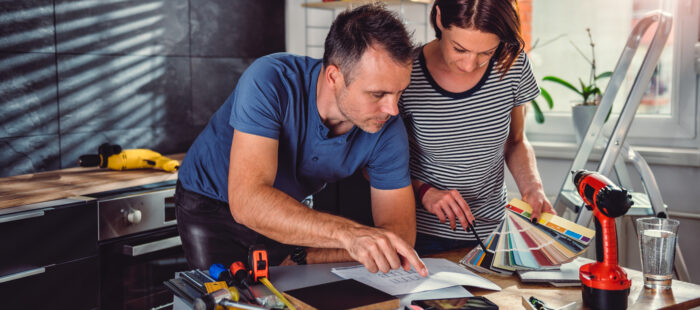 Tap into your home's equity and free up the cash you need for any major purchase or project. A fixed rate home equity loan from Bay Area can help you finance home improvements, consolidate debt, and much, much more.
Our experienced loan officers will work with you to keep your payments affordable. The funds you need are already within reach — let us help you get what you need, today!
Please fill out HELOC application and email to Becca Brammer rbrammer@bayareacu.com – (Ph. Ext: 227 NMLS # 1084175)
BACU NMLS # 799669
Use to finance major expenses
Competitive fixed rates that never changes
Paid in one disbursement
Easy repayment options
Set payment with no surprises
Local decisions for fast processing
Automatic payments may be made from your Bay Area account or from another financial institution
Manage your loans via It'sMe247 banking, mobile banking, or by phone
Interest typically tax deductible*
This open-end line of credit is also based on the value of your home, but allows you the flexibility to use and re-use as you pay it down. Once approved, you won't need to apply again. The credit is yours to use when you need, as you need!
Perfect for immediate cash needs
Competitive variable rates
Re-use as needed without re-applying
Only pay interest on what you use
Automatic payments may be made from your Bay Area account or from another financial institution
Local decisions for fast processing
Manage your loans via It'sMe247 banking, mobile banking, or by phone
Interest typically tax deductible*
*Consult a tax advisor