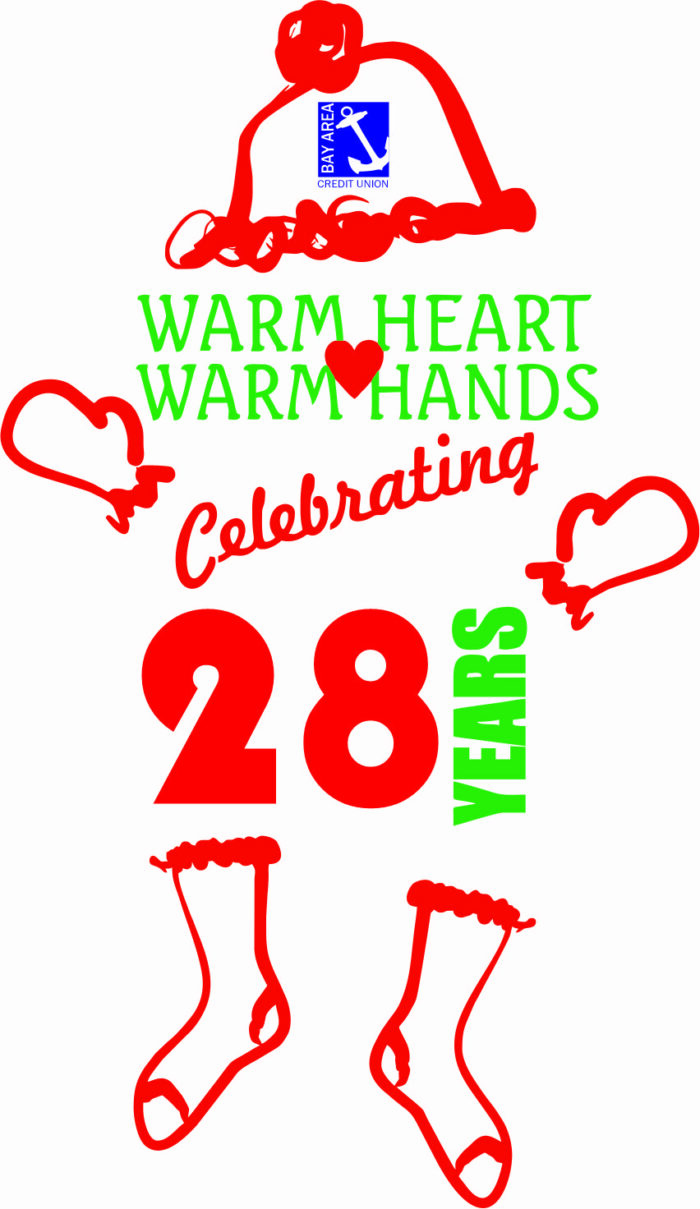 Bay Area Credit Union is once again conducting its Warm Heart*Warm Hands effort to help local community organizations reach out to those in need. When you visit the credit union between now and through the end of the year, please donate NEW mittens, gloves, hats, scarves, and socks to our Mitten & Sock Tree.
Donations can be dropped off Monday through Friday from 8am to 4:30pm and Saturday 9am to noon. The office is located at 4202 Navarre Ave., directly across from Pearson Park.
Organizations helped through Warm Heart, Warm Hands include Backpacks for Humans, Clay Cares Closet, Hannah's Socks, East Toledo Family Center, East Toledo YMCA, Aurora House, Genoa Schools, Oregon Schools, Mom's House and Head Start to name a few.
Categories: News and Events